In Minecraft, some players enjoy playing in a randomly generated world, there is nothing wrong in it. This approach also provides you control over the creation process, but most of the players want to create a more personalized world, where they can have full control over the game, and the world they create contains all the important features they desire. Minecraft allows players to build their own personalized world to get the best gaming experience.
Minecraft actively encourages players to create a world that tests their gaming skills and improves their overall gaming experience. Minecraft provides a great platform to build amazing architecture of your choice. No matter what mode you're playing in, you can revitalize your world by creating real-life places in your virtual realm. Players face the same challenges and obstacles as real-world architecture in the game.
If you want to play a game that tests your survival skills and provides you adventures challenges to accomplish during the gameplay, survival mode is the best option for you. If you want to use your creativity to build amazing architectural designs, then you can try the creative mode, and if you have plenty of time to play then you can build and explore the virtual world in peaceful mode. With peaceful difficulty mode, you can add a new dimension of creativity to your Minecraft world.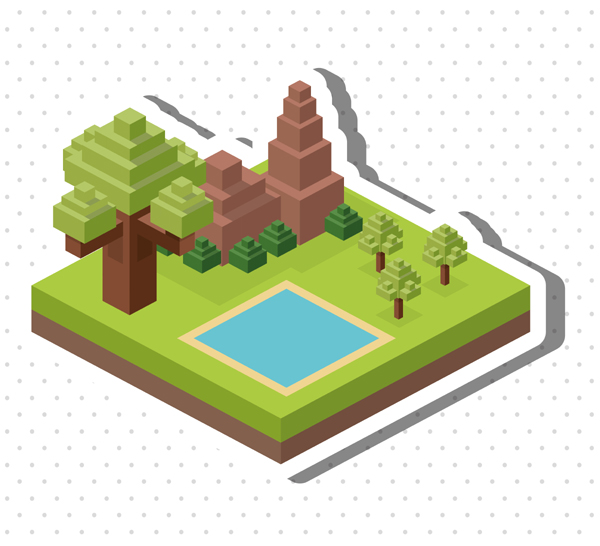 Minecraft offers players a great platform to explore the principles of harmony, consistency, and architectural design. The platform is ideal for students and educators, and many institutes around the world are using Minecraft as a source of knowledge and creativity for students. The best part of the game is that you witness your design come to life, and you can make multiple changes in it. If you are interested in building your own virtual world in Minecraft and you don't have any idea where to start then you have come to the right place. In this article, you will find some unique and attractive ideas to build in Minecraft.
How to Set-up new worlds in Minecraft
When you install Minecraft for the first time, you need to select the mode to play. The next most important step is to set up a virtual world. There are plenty of options to set up the world in Minecraft that can overwhelm new players who don't understand the basics of the game. To setup new world, you can follow the steps below:
Open Minecraft on your gaming platform, click on the play button from the main menu. You will see a new window on the screen with three options on it including, World, Friends and Servers. Click on the "Create New" button under the World tab.
When you will click on the "Create New" button, it will take you to a new screen with some built-in templates. You can purchase these templates if you want to use any. If you want to create your own world, you need to click on the "Create New World" button.
It will take you to the "Create New World" screen, you will have to name your world and choose the game mode you want to play. You can also select the difficulty level of the game from the menu. Make sure you configure all the options available in the setting tabs according to your requirement.
Once you complete the configuration, you need to click on the "Create" button on the left-side of the screen. This will create a new world, where you can start your Minecraft quest.
When you are creating a new world, you need to keep in mind that there are many options and settings in the game which can confuse you during the configuration process. You need to learn about these basic settings and options to avoid any hassle in the game. Most of the settings are located on the "Game" section.
World Preferences – The world preferences provide few handy options for the beginners and allow you to choose whether to start the game with a specific map or use a bonus chest to spawn randomly. Starting the game with a map is convenient to navigate around, on the other side bonus chest can help you spawn nearby and also can give you useful items such as wooden axes.
World Type – Choosing a world type is the most important step of creating a world. There are three world types that you can choose while creating your world. The first one is the default type. If you choose the default type then it automatically generates an infinite world, and the world expands as the player approaches the end of the map. The default type is ideal for the Survival mode.
Another option is the Flat world, it is not suitable for the Survival mode, but can be ideal for the creative mode. The third one is the old world type, it limits the virtual world to 256 by 256 blocks area. It is not suitable for both Survival and creative mode, but can be useful if you want to confine players to a limited area.
Seeds – Minecraft seeds are the codes which generate a specific world. Every Minecraft world is generated with a unique seed that can be shared with other players who want to join the same Minecraft world. Custom seeds allow players to personalize the whole gaming environment in Minecraft. You need to select the right seed of your world.
To select a seed, you need to enter a series of numbers associated with that seed in the text box labeled as "Seed for the World Generator". If you don't want to use a certain seed, the game will automatically generate a world with a random seed.
World Options – this section of the world creation provides many small options for the players. Players can toggle these options to control many features of the world. Some of these options are quite significant during the game such as "if spread fire, if TNT explodes, if player heals with time, if players respawn upon death, and if mobs will loot. You can easily control these features from the world options. We have added more information on Minecraft Youtubers as well as the guide on how to install a Minecraft server.
Game tick Speed – Minecraft gameplay speed depends on game ticks. There are 20 game ticks in one second in the game. One complete day in the game takes 24000 game ticks which is 20 minutes. When you first start a Minecraft world, the game starts with 0 ticks and the number of ticks increases as time of the day increases. If you want to increase the speed of the game, you can increase the game tick speed of the game.
Re-spawn Radius – Every world has a default spawn point, and all players will spawn within a certain area of the spawn point, known as spawn radius. You can also increase or decrease the re-spawn radius of your world from the setting.  If you want to re-spawn in a different location during the game then you will have to place a bed on that location. If you die during the game, you will re-spawn on your last placed bed.
Player joining permission – you can also send invitations to other players to join your world. When you send an invitation to a player, by default he can do many things during the gameplay including mining, building, placing blocks, but he can't make any changes in your world settings. You can also change the permission settings and limit other players' ability to make changes in your world. You can also make other players as visitors, so they can only visit your world without affecting it. You can also assign special controls to certain users through permission settings.
Cheats – cheats play an important role in setting up a Minecraft world. Cheats are controls and powers that are granted to the host of the world. Cheats provide players ability to deactivate the mob spawning and griefing. Hosts can make the daytime permanent instead of a day/night cycle. You can also convert your Minecraft edition into the Education Edition using cheats, which can be used to teach students about architecture, agriculture, and other interesting fields. Check out the Minecraft App on Google here.
Ideas to build in your Minecraft World
When you create your world in Minecraft, it needs to represent your ideology. If you want to create an architectural masterpiece, you need to learn all the basics of the game. If you are a new player and looking for ideas to build in your Minecraft world, in this article you will find some attractive projects ideas to build in the game.
Redesign a famous building
It is a great idea to build your version of famous buildings in the world such as Eiffel Tower, Taj Mahal etc. Many players start their creative adventure by building world's famous structures. Try to search for the world's famous buildings, choose the one which inspires you the most and build your own version of that in the game.
If you are a creative person then put your effort to create an architectural masterpiece, which can go viral on the internet. You can also build a whole city around your masterpiece. Workout on the design of your building, and make it more attractive by using your creativity.
Create an Alien Planet
If you are a fan of science fiction, it would be great to build an alien planet. You can either build your own alien world in the creative mode or just fly around to find a perfect biome for an alien colony. You can also build a spacecraft with a Launchpad or an alien spaceship with several UFOs. As a learning program, you can explore Galacticraft to learn more about Minecraft space exploration and get some amazing ideas to build.
Create a Tree-House
Another great addition to your Minecraft world can be a tree house. Most of the players think that building a tree house would be an arduous task, but it is quite easy to build an attractive tree house, in fact it is easier as compared to building a traditional house on ground. You need to find a jungle biome and you will get all the resources to build a tree house. Try to build attractive stairways for your tree house, and design your tree-house to deal with unpleasant events such as enemies attack and bad weather. With the passage of time, you can transform your tree-house into a tree village.
Build a Pirate Ship
One of the most impressive builds in Minecraft can be a pirate ship. A perfect pirate ship shows your creative skills as a builder in the games.  Use your technical ability to create large-scale pirate ship which dominates your virtual sea in Minecraft. Building a pirate ship is not easy, you will have to do a lot of work with accuracy to create rounded shapes with big blocks without making the ship weird.
Use light colored wood for building the upper part of the pirate ship and dark colored wood for the bottom of the ship. You need to plan the design of the ship to create an attractive pirate ship. Try to download sample pictures of different pirate ships to get a better idea about the design. The front and the back parts of the pirate ship are difficult to build, as they are round and you need to have expertise to build one.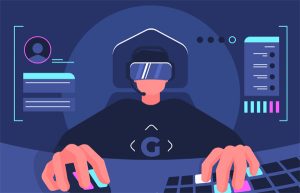 Build a Minecraft Castle
Whether you are playing in Survival mode or Creative mode, Castle can be the best option to build in the game. Castles are used for the ultimate defense during the Survival mode, it can provide protection for you from the mobs and the outer world. If you are playing in the Creative mode, a castle can be an elegant addition to your virtual realm.
You can build a castle in many sizes and shapes. If you are playing in survival mode, building a small castle may be a good choice, but if you are playing in a creative mode, you will have enough time and resources to build a huge and luxurious castle.
Recreate Your College Campus
Minecraft's creative mode allows you to recreate anything using any type of blocks, designs and textures. You can use this freedom to build your school or college campus in Minecraft. It would be a great idea to bring your old school campus to life in the game where you spent your childhood. It looks like a time taking and difficult project, but it would be fun to build a place full of old memories.
To create your school campus, you need satellite images of your campus. You can get these images from Google maps. These Google images will give you an accurate idea about the shape and color of the building. You will also need real photos of individual rooms to re-create your campus room-by-room. More information can be seen on the Mojang Studios website as well as our page on Discussing the Benefits of your own Minecraft Server
Create underwater house
If you think that building a house on land is boring, and you want to build something exceptional and more attractive, you can try to build an underwater house. An underwater house will not only look cool, but will also protect you from mobs attack since they cannot swim. You will also meet some peaceful sea creatures such as turtles and dolphins.
There are many tricks in the game to create an underwater dry space to build a house, and by using these tricks you can easily create your desired underwater structure. The most important thing to keep in mind is that the underwater world is dark and it is hard to see things inside the house. You need to place some glow-stone blocks on the ground to lighten up the area.
Create a theme Park
Building your own theme park is a fun and simple task. Use your creative skills to build an amazing theme park. You need to have knowledge about how to use Redstone and powered rails. Your theme park must have services and facilities for other players such as foods, seating area, toilets, etc. Make sure to choose an attractive location with a great view for your theme park.
The roller Coaster is the most important part of a theme park. Try to build an exciting and full of adventure roller coaster, which provides great attraction for the visitors. You will need powered rails to operate the roller coaster automatically. It is recommended to do comprehensive research about creating theme parks before starting the project.
Build a farm
Farming is as important as mining in Minecraft. It can be a reliable source of food for you where you can farm different crops and vegetables.  You can create farms of wheat, melons, and pumpkins in Minecraft. Make sure that you grow your farm near a water source because you would need plenty of water for your farm. You can also grow sugarcane near the water source.
You can also create animal farms to gather resources such as wool and meat. You can create your animal farm without any hassle in Minecraft. To breed an animal species you need to right click on two animals of the same kind while holding wheat in your hands, this will create a baby animal of that species. This way you can populate your farm with the animal of your choice.
Create a sky Island
One of the most fascinating parts of Minecraft is that you can create anything you ever dreamed about. You will see some sky islands in the game where you can build anything you want. You can also create a floating island by yourself. In survival mode, the sky island is the best location to build a home base and save yourself from mob's attack. In creative mode, you can build a fantasy structure like a palace on the floating island.
To build your own sky island, you need to find a suitable location.  There is a vertical limit for a building in Minecraft, so always choose a sea level to build your sky island. Create a pillar of dirt by placing one block on another. Once you reach your desired height, build a platform on the pillar. It is easy to build Sky Island in creative mode because you can fly in the mode. Once you create a platform with sufficient space, you can build anything you desire.
Build an ancient city
It is said that patience is the virtue when building in Minecraft. If you think that you have the best building skills in Minecraft and you have patience to sit for hours, then you can re-build an ancient city in the game. It is a great idea and an innovative way to attract other players to your server. There is no doubt that you will have to spend hours to build an ancient city in the game, but the final outcome can be great. It can become your masterpiece creation and can go viral over the internet. There are many ideas to build such as the ancient city of Teotihuacan, old Roman city and ancient Greek Empire. We also recommend you learn more about how to create a Minecraft skin.
Final Thought on building a Minecraft World

Minecraft's immense popularity since its release is due to the fact that it offers players a great deal of freedom to build practically anything they want. The game helps players, especially students to boost their creative skills. There are plenty of ideas to build in Minecraft, all you need is to be consistent and continue your exploration for the best ideas to build.